NO MONEY DOWN PRODUCT AND SERVICES PACKAGES
Trying to get a business started from the ground up can be tedious to say the least as well as costly.  We can help break up some of these costs up over time while offering incredible services and products with one on one customer service.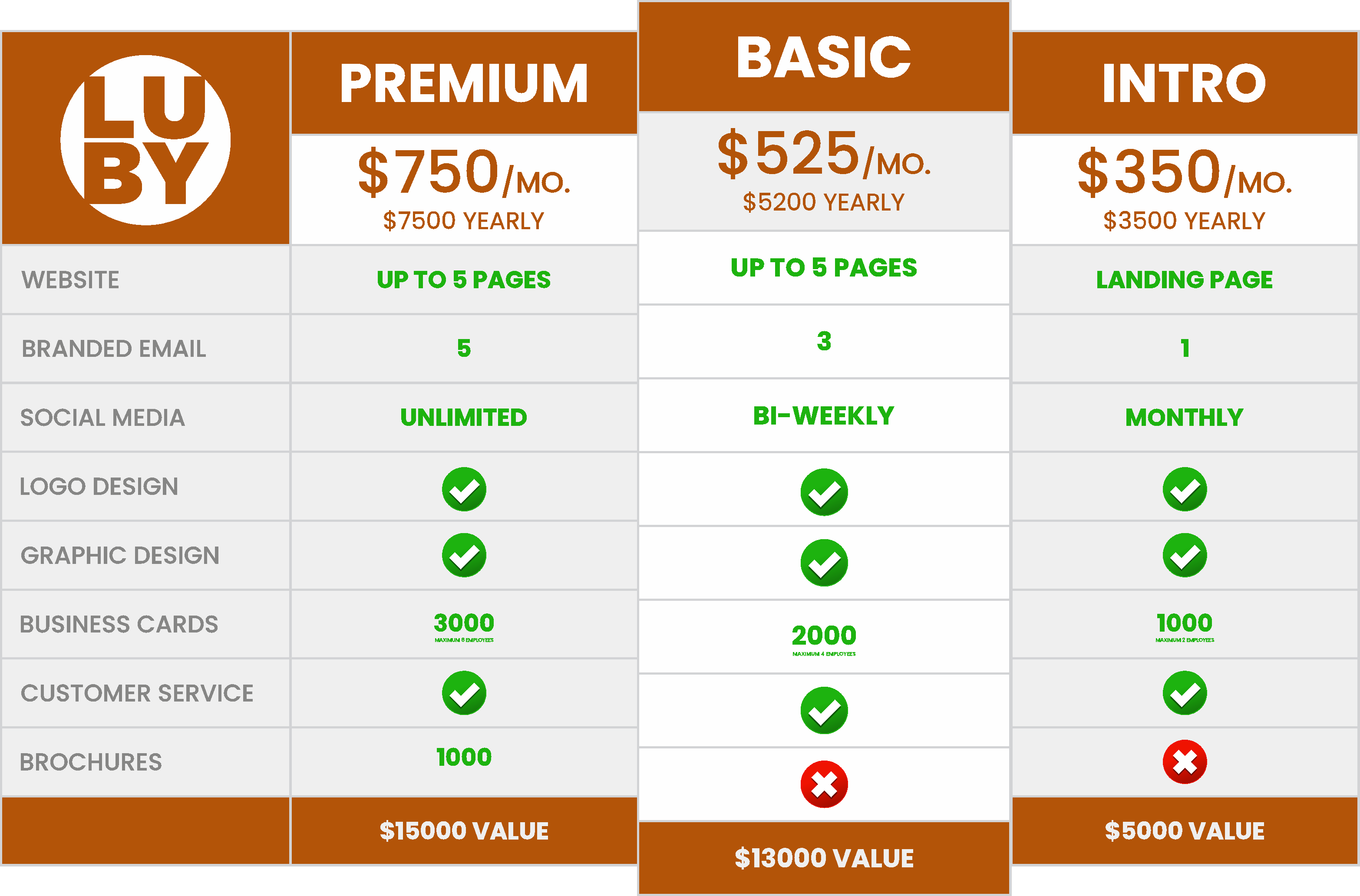 CALL US RIGHT AWAY 
LET US FIND THE RIGHT PACKAGE FOR YOUR NEEDS
812.350.3110
DROP US A LINE AND LET US KNOW HOW WE CAN HELP YOU PROMOTE YOUR ORGANIZATION All work, copy and content © LUBY 2020
Unless Noted.